We provide short-term and long-term capacities of insufficient IT specialists (bodyshop, IT contracting) for your projects ranging in duration from a few MDs to several years.
We offer IT specialists who can work in different modes and allocations, according to your current needs and requirements.
Forms of cooperation:
On-Site, Off-Site or a combination
Full Time or Part Time
short-term exposure of resources
long-term cooperation
we will contract your IT specialist
the transition of an IT specialist to your internal state
How we work:
We identify your requirements for the expertise of IT specialists, their skills, experience and personality characteristics.
We will review with you the content of the specific project on which the relevant IT specialist is to work (including the time schedule and other parameters) as well as the conditions of your company, or the company of the end customer for whom the service is intended.
We will find and supply IT specialists whose professional and personal profile match your requirements.
In doing so, we mainly use the following resources:
QuickSource's own database, which is continuously supplemented and updated,
databases and resources of other DRILL group,
networking,
direct search and active outreach,
professional social networks,
search and selection through specialized advertising,
professional conferences and seminars,
international branch databases,
cooperation with universities and secondary schools as well as other educational institutions.
The selection of suitable IT specialists is very individual and is always carried out in close cooperation with the responsible employees of your company. The goal is to ensure a person who meets not only professional qualifications, always verified by references, but whose personality characteristics also guarantee the fastest and smoothest possible adaptation in your company.
Control of the activities of allocated IT specialists is carried out in agreement with your company at specified time intervals.
In the event that during the course of an IT specialist's work, you express an interest in his permanent employment, QuickSource respects such an agreement and assesses it within the framework of the agreed recruitment conditions.
Contact for IT specialists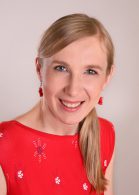 Iveta Andrlová
iveta_andrlova@quicksource.cz
+420 602 145 688
Selection of available IT specialists