Through its experience, QUICKSOURCE® identifies the most common risks from cooperation on IT Contracting projects:
Original faulty identification of professional, managerial, or personal requirements on the candidate result in incorrect search focus and, consequently, in addressing the unsuitable candidates:
Detailed and clarified brief on the side of client.
Correctly communicated, in writing, and mutually approved together with the QUICKSOURCE® responsible employee.
A slower process of interviews/testing on the part of client (due to holidays, business with other tasks, changing priorities, etc.) and the subsequent possibility of the loss of interest of relevant IT specialists (especially those who have been actively approached and are in short supply on the market):
Clearly defined and strictly adhered to selection process (schedule, procedure, tasks, number of rounds).
Set up of stand-ins.
Open communication with the responsible employee of QUICKSOURCE® to ensure consistent communication with candidates in the event of inability to follow the approved process.
A change in requirements for IT specialists by client during the search implementation, resulting in the approach of unsuitable IT specialists and prolonging the selection process due to 'repeated starts':
Immediately informing of QUICKSOURCE® about any changes in the requirements for IT specialists; professional, capacity related or financial.
Alternatively, informing of QUICKSOURCE® regarding an incomplete assignment and the need for a broader scope when searching for IT specialists.
A mismatch between the financial expectations of IT specialists and the available budget.
Informing QUICKSOURCE® of IT Specialists' Manday Rate requirements prior to selection.
Timely identification by QUICKSOURCE®, provision of feedback, re-evaluation of the position, requirements, different setting of the relationship "MUST" and "NICE TO HAVE" relationship, reacting to the market situation.
A slower search process on the part of the QUICKSOURCE® (due to holidays, illness, etc.) and the subsequent possibility of not delivering the expected number of IT specialists according to priorities:
Clear determination and consistent adherence to the recruitment process, ensuring full stand-in in operational matters (CRM), setting up stand-ins, in case of impossibility to follow the process, open communication of the quality manager of QUICKSOURCE® with the responsible employees of client.
Client's dissatisfaction with the work/communication of the Account Manager and/or another team member:
Setting up regular meetings between the responsible employees of both companies to provide feedback and evaluate the progress of cooperation (in the case of larger projects, establishment of the "Steering Committee").
Open communication with the quality manager of QUICKSOURCE®, solutions according to requirements, correction, or replacement of the team member.
Contact for IT specialists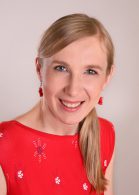 Iveta Andrlová
iveta_andrlova@quicksource.cz
+420 602 145 688
Selection of available IT specialists