The utilization of your temporary excess IT specialist capacities at other companies and the mediation of mutual business relationships with such potential customers.
As part of this service, we provide the option of "buying out" your IT specialists, for whom you temporarily have no need, and allocating them to our other customers for a pre-agreed period of time. After the agreed time has elapsed, your IT specialists return to you and are available again for your own projects.
The main advantages of a "temporary buyout" primarily are:
you do not have to pay your specialists, for whom you temporarily have no need and who "are waiting on the side-lines", and who, on the contrary, also generate profit during this time for your company;
you do not have to deal with possible termination of employment, or a similar contractual relationship, with such specialists as well as their difficult and expensive search and recruitment again;
gain the possibility of establishing regular cooperation with new customers;
have an opportunity to increase the expertise and qualifications of your IT specialists, who will use their newly acquired knowledge in your company.
You inform us about the availability of your IT specialists whose capacities you currently have no need for, incl. specialization, technology knowledge, availability, time which you are able to provide them for and, of course, the required hourly or daily rates for each such specialist.
Our consultants will then search for and recommend the most suitable project for your specialists.

An important part of mutual cooperation in the form of Cross-Sourcing is defining the basic and general conditions of cooperation, determining the content and scope of the services provided, defining guarantees, rewards, confidentiality obligations and other key aspects of cooperation, incl. partner/project selection, especially with regard to the protection of your company's strategic interests and confidential business information.
Contact for IT specialists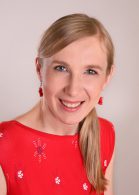 Iveta Andrlová
iveta_andrlova@quicksource.cz
+420 602 145 688
Selection of available IT specialists