The use of external IT specialist capacities has many advantages for your company.
Personal
Fast search and delivery of an appropriate IT specialist. The average identification time of an IT specialist is 5 days from the date of request submission.
Increased flexibility in capacity and resource planning and quick responsiveness to unexpected changes and projects requirements; projects are less dependent on the current availability of own employees.
Maintenance of the current number of own employees without the need to increase them.
The possibility of subsequent recruitment of an external IT specialist into long-term, direct employment relationship. This way enables you to get an expert who has already been checked, trained, and tested in real situations; this has been proven to reduce the turnover risk, increase stability, loyalty, and work productivity.
Team diversification. External workers bring diverse experience from previous projects. Their new approaches to performing tasks or solving problems can be an inspiration to your regular employees and have a positive impact on their work performance.
Financial
There are no costs associated with own employee recruitment, with increasing their professional qualifications or with maintenance of a personnel agenda, including the potential costs arising from the event of termination of the employment relationship.
Lower price in comparison to complete project delivery effected by a single supplier or to solutions supported solely by our own employees. Through the use of external IT specialists, you only pay for the work actually performed, based on the pre-negotiated hourly/daily rate.
Increased control over the effectiveness of the use of financial resources for the development and implementation of specific solutions, project management, and other IT areas. The costs of external IT specialists can be relatively well specified, planned, contractually ensured, and controlled in advance. The level of financial control and control of the amount of work performed is better when using external IT specialists than with own employees. The predetermined goal, price and duration allows improved cost predictability.
Professional
Using the know-how of external IT specialists, which you do not have, can bring an element of additional innovation and outside perspective. It is a valuable source of information and experience, that external IT specialists naturally share with other employees, that can be used even after their departure.
The possibility of obtaining an experienced specialist with the necessary professional knowledge and experience for a certain period, and all this without the need to create a permanent employment relationship or invest in the training of your own employees.
Reduced risk of single supplier dependence, which can occur when solutions are completely outsourced.
Contact for IT specialists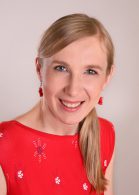 Iveta Andrlová
iveta_andrlova@quicksource.cz
+420 602 145 688
Selection of available IT specialists